Mole-Stache
While Blukic and Driba tried to fix the Omnitrix they once again ended up transforming Ben from Pesky Dust to another new alien that Ben names Mole-Stache because of the mustache on his face.
Species and Home planet: Mole-Stache's species is unknown and the home planet of where he comes from is unknown. No known images of planet.
Description (Omniverse): Mole-Stache can be described as a rodentoid alien that wears a black and green colored jump suit which his ears stick out, a pair of white colored gloves, a blond mustache with beaver-like teeth, a slight pot belly, and he wears a green and white colored belt with the Omnitrix symbol as the belt buckle. See image below: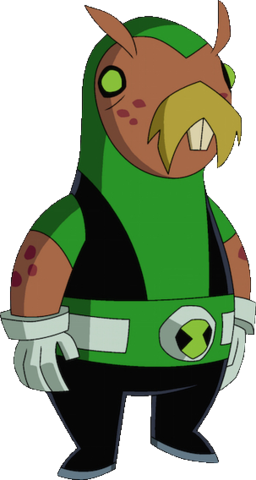 Personality: Mole-Staches's personality is that when he speaks he talks in a stereotypical gentleman-like manner.
Special abilities: One of Mole-Stache's special abilities comes from the blond mustache on his face because his mustache is free-forming and is shown to be about as maneuverable as any limb. His mustable does have the ability to stretch and transform itself into a variety of shapes like for example streaching the mustache to tie up enemies, forming hands if fighting, catching air drafts if falling, using it to carry himself around, and can be used as either as a parachute or propellers if he's falling through the air. Mole-Stache's second ability is digging because like a mole he's very good at digging through very hard surfaces. His third ability is enhanced strength because during the episode Breakpoint, he was able to carry Rook while he was flying. Plus he used his mustache to lift up a truck as well. His final ability shows that he also appears to be pretty skilled in hand to hand combat when he was using the mustache to fight Fisttrick and win. See images below: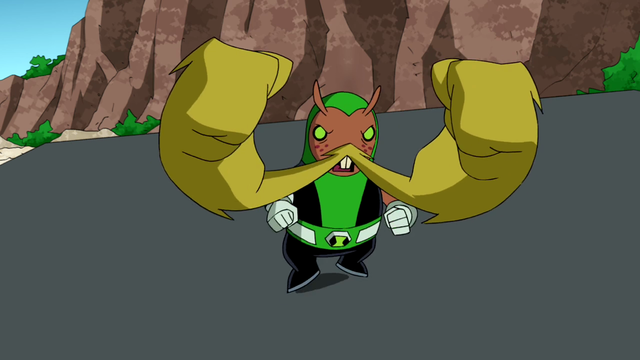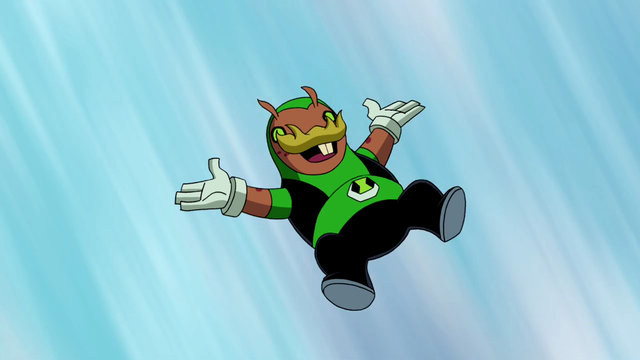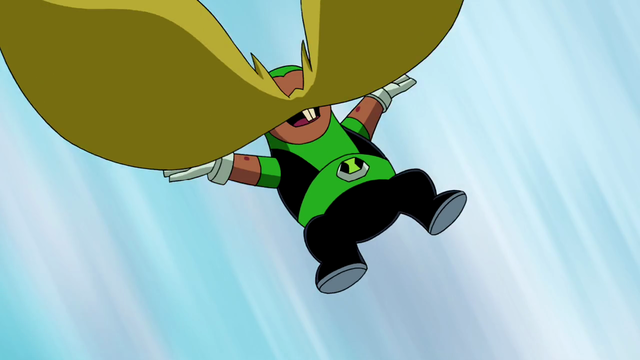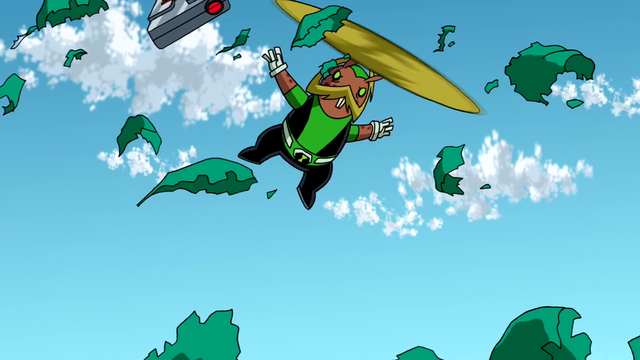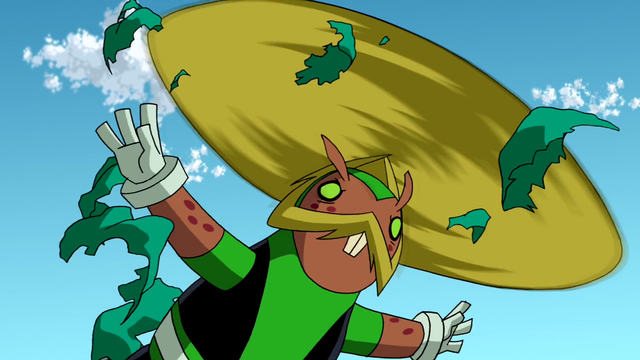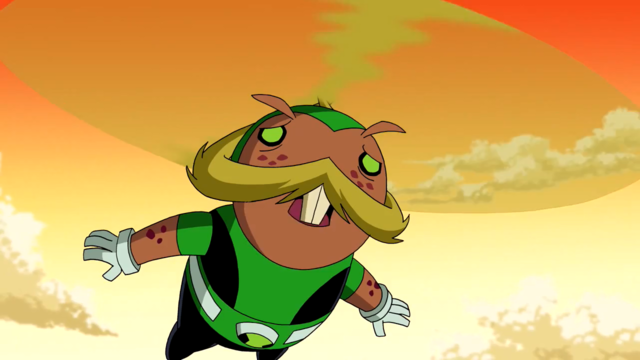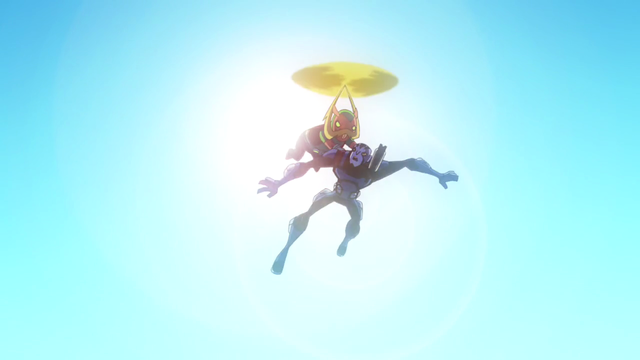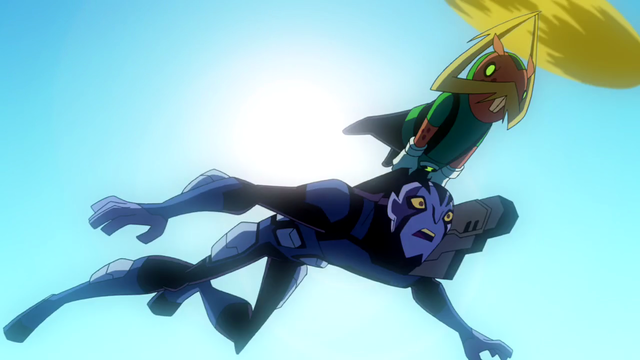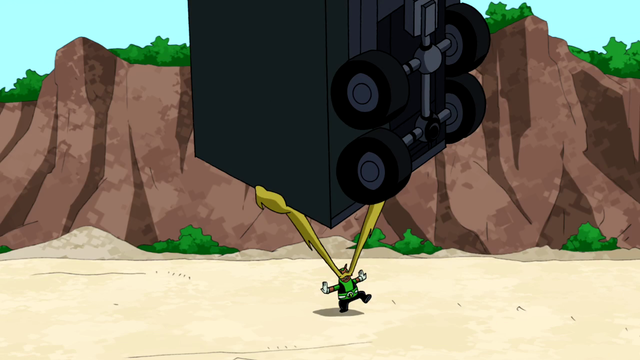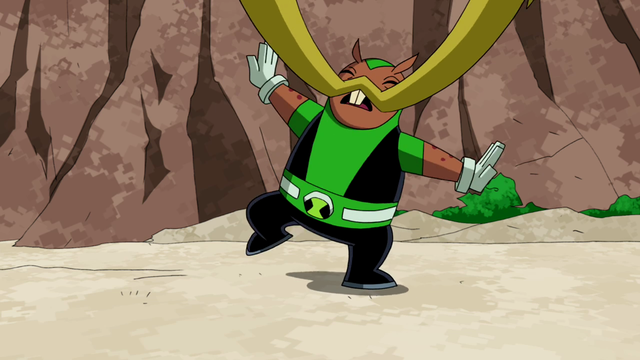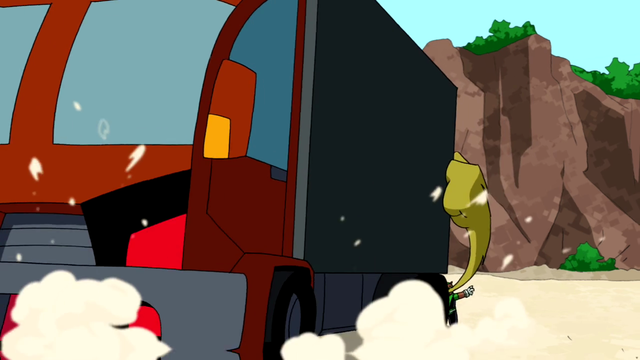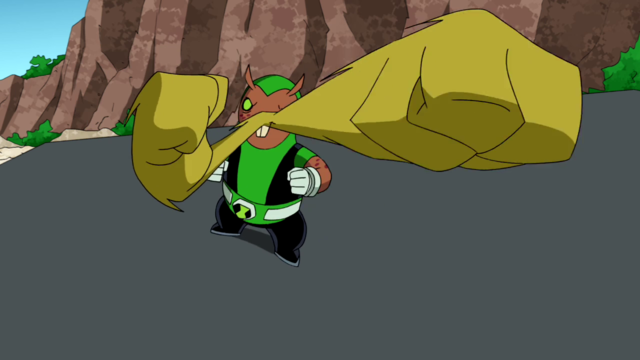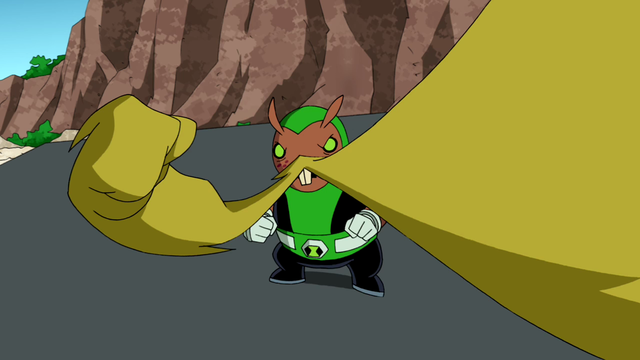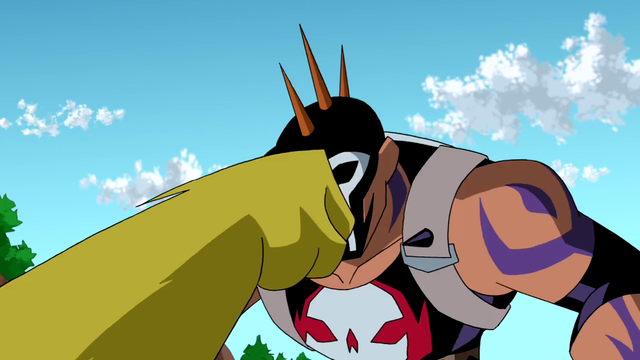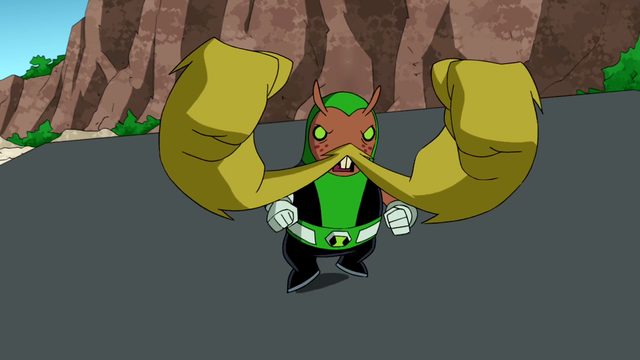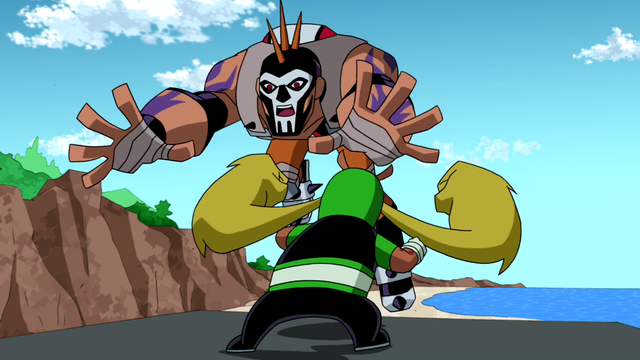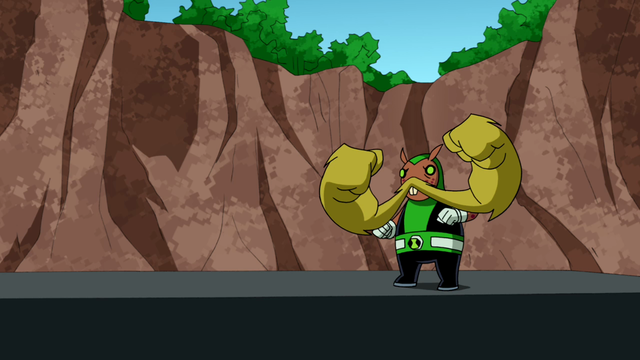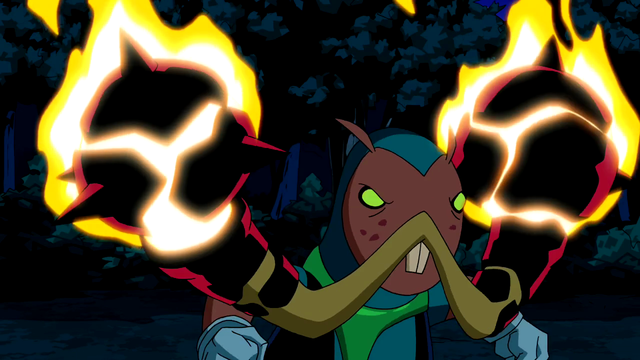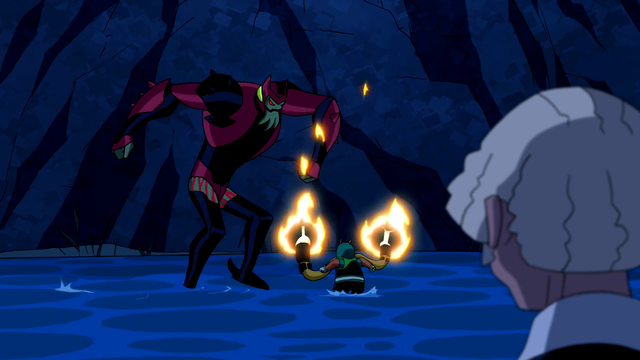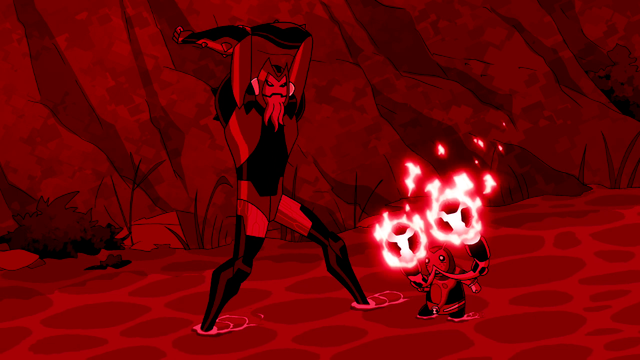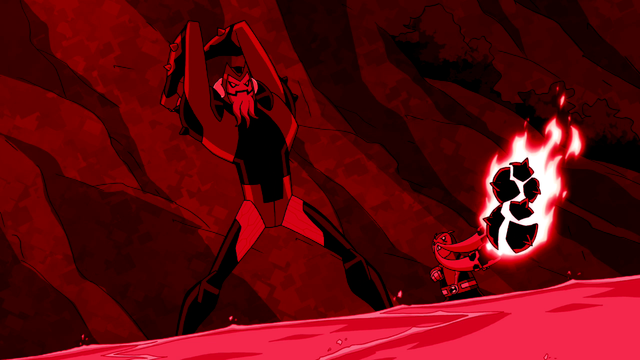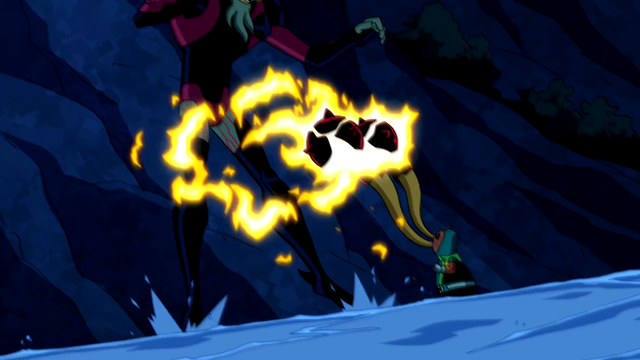 Weaknesses: Mole-Stache appears to not have any weaknesses at the moment. No images of known weaknesses.
First appearance: Outbreak